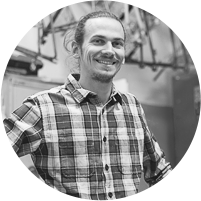 Adam Peciar
I'm into bikes since I was a kid.
I started to race when as just 9 years old and my firs bike was Favorit, of course. It's easy to understand that cycling and nice bikes it's the right lifestyle for a city.
Here in Pecobikes I do all the "dirty stuff". I build, repair and service bikes.